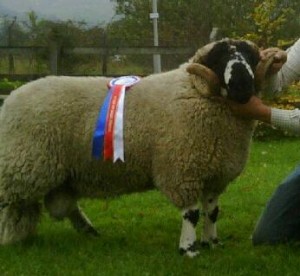 The Lonk sheep breed is over 200 years old and for a man who has pride in his stock they are very good looking free ranging sheep of the mountain class.
Being strong boned and well wooled it is an agile sheep well able to withstand most exacting climates.
Improved and pure bred by farmers in the Lancashire and Yorkshire Pennines since the inception of the flock book from the breed in 1905 its main qualities of hardiness, size, health and freedom from disease, colour, depth and uniformity of coat and its longevity have been rigorously preserved.
With its confirmation the Lonk ewe crossed with downland breeds regularly produces quick growing twins which can mature to killing weights in 12 weeks. Indeed the Lonk ewes have gained an enviable reputation for producing the right tight coated lamb with the extra length oand the right fat-lean combination which is sought after by today's selective markets.
The Lonk wether also will grow to weights of 40-46Kg and are sought after by today's selective market, it has been used by one of the leading chefs in the country and won the Great British menu for the Lonk Hotpot.
Follow us on Twitter www.twitter.com/lonksheep
Like our new facebook page for regular updates!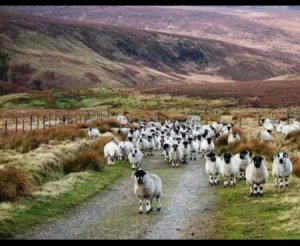 Www.facebook.com/LonkSheepBreedersAssociation
Show and sale of registered Lonk females and rams to take place at Clitheroe Auction Mart on Monday the 9th October 2017. Show at 11am sale at 1 pm.